Meet N Greet
Join us for the opening event of the weekend. Meet and mingle with your fellow attendees as we offer hors d' oeuvres and a cash bar. The Meet N Greet also features our Keynote Speaker, and our Service Auction.
Our Keynote Speakers – Sir DaddyDaun and slavegirl j, Northwest Master/slave 2016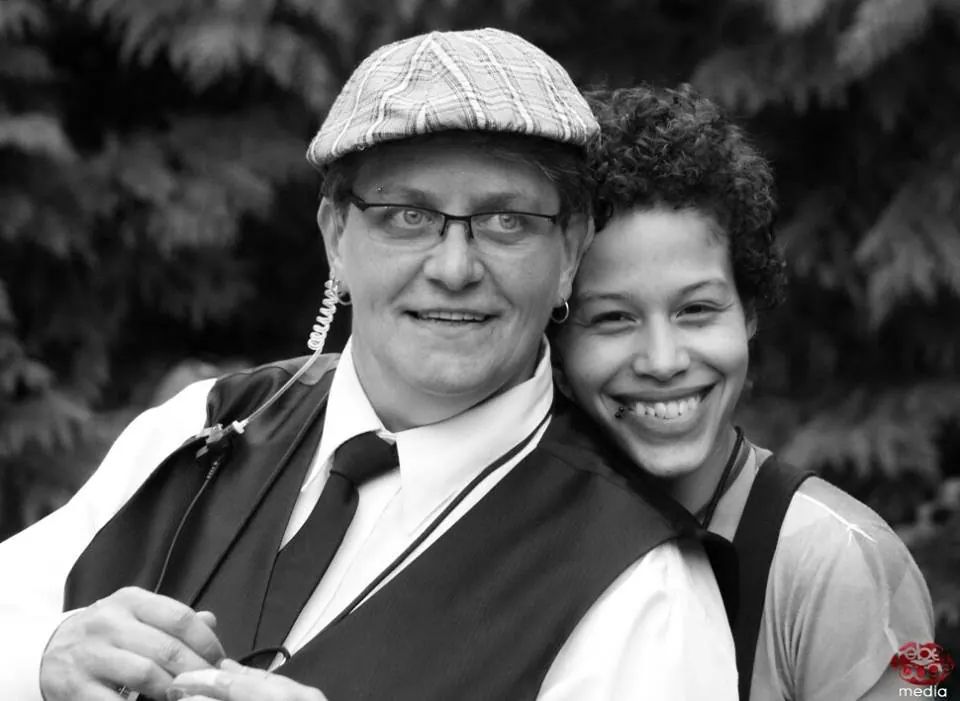 2016 Northwest Master Sir DaddyDaun is an active and longstanding member of the Leather/kink and drag community.  Portland LeatherWoman of the Year 2005, Washington Leather Emerald Award 2010, and Imperial Prince XXXVIII of the Portland Rose Court are but a few of the titles/awards She has been honored to receive.
Being raised in the Leather community, 2016 Northwest slave, slavegirl j has always felt a deep connection to service. she expresses this through her devotion to her Master and by sharing her personal experiences with other submissives/slaves.  slavegirl j is also passionate about sharing how she navigates serving her Master who is both an elder of the community and has Multiple Sclerosis.
When not volunteering at an event, slavegirl j and her Master can be found in T/their semi-truck, traveling the lower 48 states with T/their dog Zach and cat Spirit.